— curated by Matteo Andreolini and Silvia Meneghini.
La Deviazione is a graphic design and illustration path that studies the phenomenon of storytelling as a transition between two figures.
A series of drawings, posters and panels in which a process of aesthetic research correlates lines, mathematical models and visions that evoke innocence and ancestral fears. ZUNI CONTEMPORARY ART, Ferrara.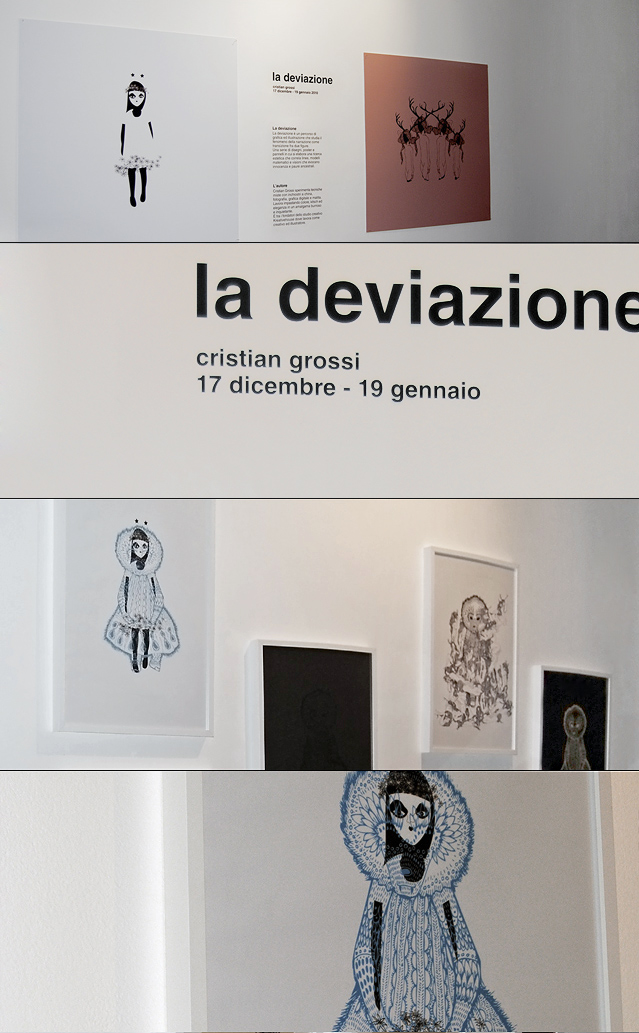 At the base of aesthetic research of Cristian Grossi there is the experimenting of new multimedia languages​​, mixed media, different inks, photography, digital graphics and pencil. The artist works by mixing color, kitsch and elegance in a buttery and disturbing blend. The characters, drawn from past art projects, are borrowed, altered, deconstructed and broken down into a continuous stream of conceptual elaboration.